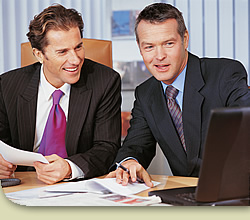 Payor Information
Payors choose OrthoNet for our expertise in the management of musculoskeletal conditions, the flexibility we offer in establishing value added services to meet specific payor needs, and our commitment to and relationships with high quality orthopaedic and therapy providers.
Our successful model encompasses sophisticated clinical protocols, efficient claims operations, and state of the art information systems employing optical character recognition technology.
Services include:
Medical Management
Preauthorization, concurrent review, and case management of clinical services, utilization management, disease management for low back pain and osteoporosis, quality outcomes and quality assurance
Claims Administration
Claims processing, claims payment (including benefit management, accumulators and tracking, pre-existing benefit exclusion managment), claims adjudication and revenue recovery (including coordination of benefits, third-party liability, and subrogation)
Network Administration
Network development, credentialing, and provider relations
Member Services
Benefit counseling, member outreach, and member education
Provider Services
Customer services, resolving issues via phone, fax, email, or web
For complete details about our comprehensive line of musculoskeletal medical management and claims services, contact our Vice President of Sales at sales@orthonet-online.com or 914-681-8800.