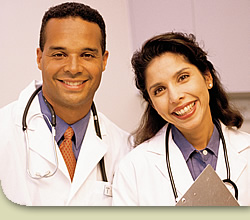 Provider Information
Click the appropriate health plan to obtain specific provider information, download forms, review policies, check eligibility, or for 24-hour access to authorizations and/or claims status.
Network Contracting
OrthoNet maintains a number of provider networks in addition to working with health plan provider panels.
Current Provider Networks include:
USFHP: CT, NJ, NY, PA
If you are participating with OrthoNet and are changing your Tax ID#, please contact the Provider Contracting Department at 888-257-4353 before proceeding.
If you are a provider and wish to obtain network information, email Network Development at OrthoNet-online.com. If you wish to apply for participation please fax the Network Participation request form to 888-692-1117
Initial Credentialing/Re-credentialing of Participating Providers
Effective 1/1/19, Optum will begin handling all Provider Credentialing activities on behalf of OrthoNet.
For OrthoNet Participating Providers that are already Credentialed with Optum, your current credentialing cycle with Optum will take precedence.
For OrthoNet Participating Providers that are Credentialed with OrthoNet Only (not Optum), you will be contacted by an Optum Credentialing Coordinator in advance of your Re-credentialing due date.
Credentialing (New Therapist to Participating Facility)
If you are a "Network Contracted" Participating Facility with OrthoNet and want to credential a new therapist to your facility, OrthoNet can process this request ONLY IF:
You are contracted with OrthoNet for the following Payors in the listed states:
USFHP: CT, NJ, NY, PA
NOTE: If you are inquiring about a health plan and/or state not listed above, please contact the health plan directly for credentialing inquiries.
Practitioner Credentialing Process:
OrthoNet has adopted the CAQH UPD Application as the primary tool for credentialing of practitioners.
Effective Immediately, OrthoNet will only accept the CAQH application for credentialing/recredentialing of practitioners for the OrthoNet network. Paper applications will no longer be accepted.
Non-credentialed practitioners should not provide service to OrthoNet members.
Please ensure that your practitioners have registered with CAQH and have completed their applications directly on CAQH, to assist with the future recredentialing requirements as the time nears.
If you are unsure if your practitioners already have a CAQH ID or need their CAQH ID's - please call CAQH directly at (888) 599-1771. They will provide you the CAQH ID number.
The following steps should be completed by all practitioners for participation with OrthoNet:
Step 1: If your practitioners already have CAQH ID#'s, please ensure they have completed Steps 3-5 below.

Step 2: Obtaining a CAQH ID# - if a practitioner needs a CAQH ID please go to CAQH directly at http://proview.caqh.org/pr and follow the steps on their website to obtain that information (see page 5-10 of the CAQH Provider User Guide, linked below for your reference).

Step 3: Once registered directly on CAQH, you can then complete all application elements there. Application is not "complete" until the practitioners CAQH status is "Application Complete".

Step 4: Authorized Access for Optum Health to view the information for each therapist.(GLOBAL Access)

Step 5: Once the CAQH application is completed online, please submit the Individual Therapist Credentialing Form and submit as indicated.
Within 7-10 days of receipt of the "Individual Therapist Credentialing Form", Optum will obtain the credentialing documents directly from CAQH to update information, re-credential participating practitioners OR start the credentialing process for new practitioners, so please ensure all information within CAQH is complete and current.
If you need assistance with completing your CAQH Application – please contact CAQH directly at 888-599-1771 or at providerhelp@proview.caqh.org. You can also view the Quick Reference Guide and Provider User Guide at: http://proview.caqh.org/content/Resources/upd_quick_reference_guide.pdf and http://caqh.org/ProView/Provider-UserGuide.pdf
**please note that CAQH is not an OrthoNet program but a universal online database used to streamline the credentialing applications process - which can be accessed by multiple health plan organizations
***Please note that the credentialing process takes 30 – 60 days of receipt of "Complete" application documents.
If you have any questions regarding this process, please contact our Credentialing department at 1-800-873-4575.
Please note: You have the right to review submitted information supporting your application for participation in OrthoNet's network. This may include information obtained during primary source verification from any outside source such as malpractice insurance carriers and state licensing boards. You may contact OrthoNet's Credentialing department at 1-800-873-4575 to request information related to your application and/or to obtain the status of your application. OrthoNet will respond via fax, mail or e-mail within 7 calendar days upon request.
Changes/Updates:
4) To request demographic changes of Participating Facility information, please complete the "OrthoNet_Optum Address Modification Form" and submit as indicated.
5) To notify OrthoNet of a therapist that no longer works at your facility, please complete and submit the "Individual Therapist Employment Termination Verification" Form.
If you have any Credentialing specific questions, please call the Credentialing department at 1-800-873-4575.
Claims Information:
Notice pursuant to Section 3224-b(4) of the New York State Insurance Law is hereby provided that OrthoNet LLC uses the following commercially available claims editing software product: Virtual Examiner, a product of PCG Software, Inc. 23852 Pacific Coast Highway #781, Malibu, CA 90265 Telephone: (877) 789-1291 / Fax: (310) 589-5731 / Email: info@pcgsoftware.com; http://www.pcgsoftware.org/index.htm. OrthoNet has not made any significant edits to the product as delivered by PCG Software.
For information concerning OrthoNet's Clinical Criteria, or additional information related to the Authorization, Processing and Payment of claims in accordance with the New Jersey "Health Claims Authorization, Processing and Payment Act" please click here.
Arkansas Prior Authorization Information:
Arkasas statutes require that we display Prior Authorization data. Click here for more information.